The home insurance you were waiting for
Get covered in less than 2 minutes and Luko takes care of cancelling your former policy for you. It's as simple as that.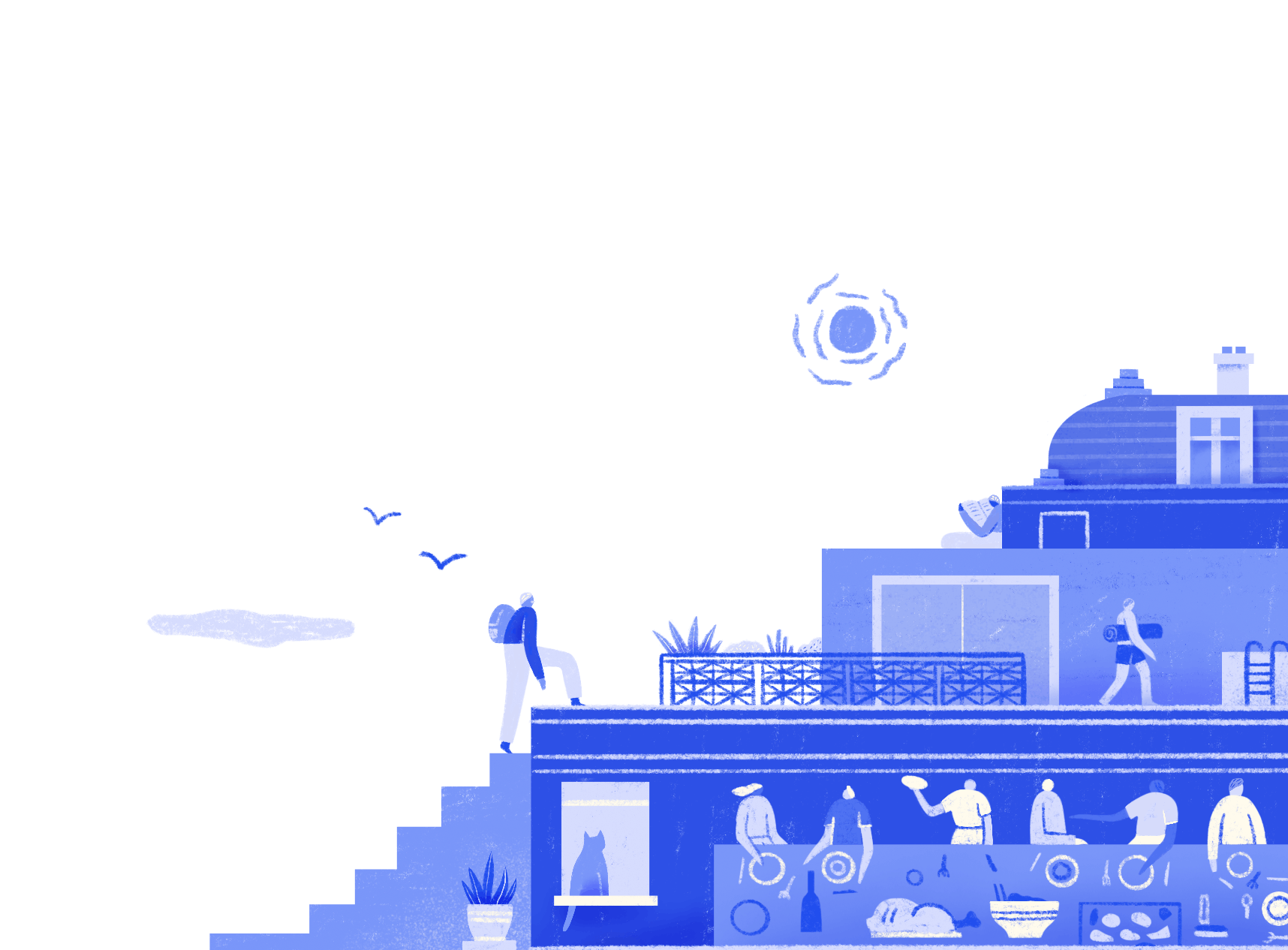 Why do more than 200,000 policyholders recommend Luko?

Get covered in 2 minutes
Download your certificate immediately

Compensated twice as fast
Just tell us what happened

A crafstman at your door in 2 days
Our network is always by your side in case of damage

Civil liability insurance
These crucial guarantees make you compliant to your insurance obligation and cover up for you in case you cause damages to someone else.
Discover the home civil liability

Comprehensive home insurance
An optimum protection for your home, your goods and your beloved ones thanks to the extended coverage you can adjust to fit your needs.
Discover the comprehensive home insurance
The highest rated insurance by 200,000 policyholders.
Read our testimonials

"Great service, fast and efficient, a joy! Very quick subscription in less than 5 minutes and a team available in a few minutes to answer our questions. As for the price, I divided my monthly bill by 3."
— Célia N. —
Frequent answered questions on home insurance
Is home insurance mandatory?

Yes, if you are a tenant or a co-owner of a property

How do I subscribe online?

It's very simple! All you have to do is answer a few questions on the Luko website and you are insured within 2 minutes. In traditional insurance, it is often longer and sometimes requires you to go through the phone or mail, but the processes are becoming more and more digital.

What documents do I need to provide when subscribing?

Forget about documents, at Luko it's zero paperwork. In a traditional insurance on the other hand, you will have to provide a RIB, a copy of your ID, a copy of your rental contract for tenants, and sometimes a proof of income.

How long does it take to get compensation or repair?

Again, it depends on the claim! In the case of a burglary, compensation can be very quick, whereas in the case of water damage, you have to wait for the walls to dry out, which can take several weeks or even months. On average at Luko we pay you back twice as fast as other insurances and we send a craftsman to do the repairs within 2 days in the case of a simple damage.

How do I cancel my home insurance?

Most insurances commit you for one year from the subscription and require you to give one month's notice of cancellation from the date of receipt of the registered letter. If you are insured with Luko, you can cancel at any time without notice by a simple click in your personal area.
Check my price