Protect your Nest
‍‍With Luko and Netatmo
with
Save 10% on home insurance and forget about the Theft deductible when you protect your nest with Netatmo.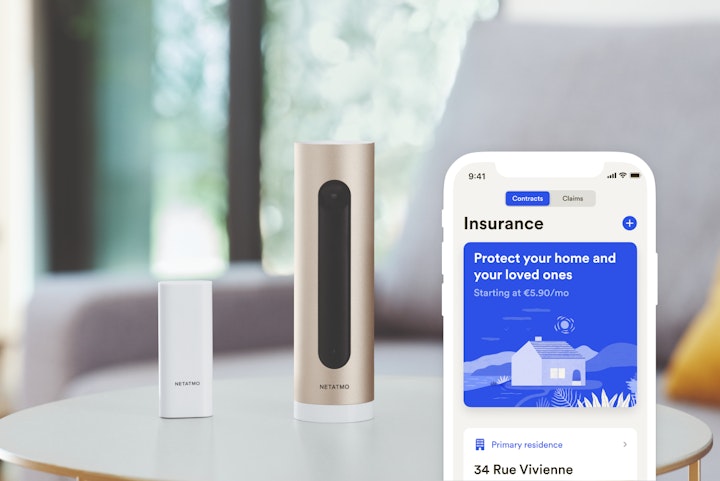 Netatmo, the Smart Home specialist
Netatmo creates and sells simple and smart products for a safer, more comfortable home. The Netatmo security solutions alerts you in case an intruder breaks into your home in order to protect your belongings.
Avoid burglaries thanks to the Netatmo Smart  Alarm System with Camera, including an Indoor Camera, a Siren and three Openings Smart Detectors.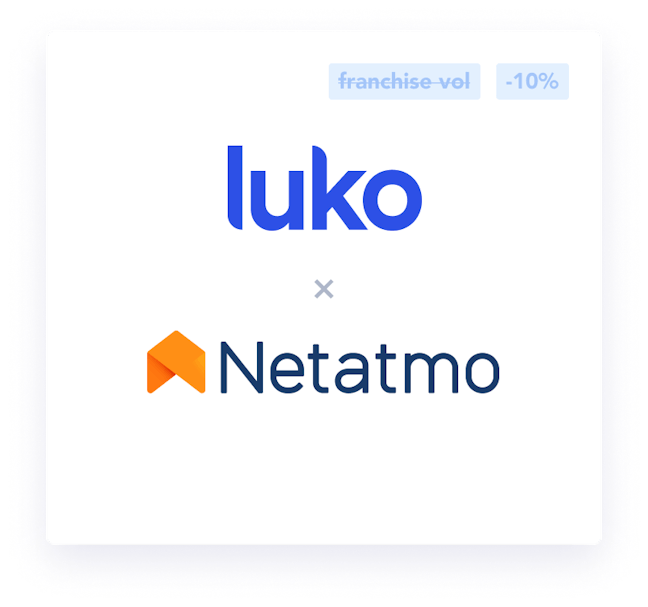 An unique offer in partnership with Luko
Did you already install the Netatmo Smart Alarm System with Camera? Protect your home with Luko and get a 10% monthly discount and no deductible on the Theft guarantee.
In case of a burglary, videos from the Netatmo Indoor Camera can be used as proof for aneven quicker compensation.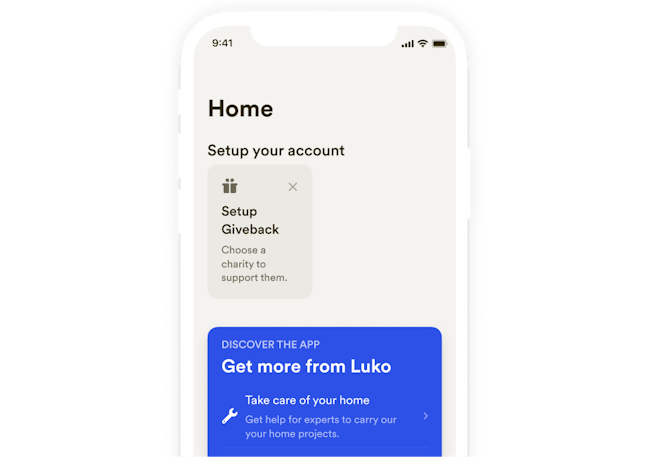 How to be eligible and activate the offer?
You must own an active and functionnal Netatmo Smart Alarm System with Camera(only available in France)and the Peace of Mind plan from Luko to be eligible.
Turn the offer on in one clic from your Luko member space. The discount will be applied automatically on your next mensual bill.
You already own the Netatmo system and want to benefit from this offer?